Jean-Claude Vallée, director
Bryan Sipe, script
Starring: Jake Gyllenhaal (Davis Mitchell), Naomi Watts (Karen Moreno), Chris Cooper (Phil), Judah Lewis (Chris Moreno), Heather Lind (Julia)
Jean-Claude Vallée's new release Demolition has already made a prestigious appearance in Toronto as the opening night film at last year's TIFF. It was a crowd pleasing choice then, since the Quebecois filmmaker, who broke into prominence over a decade ago at TIFF with the rock'n'rolling gay tinged coming off age drama C.R.A.Z.Y., has gone on to such Hollywood successes as Wild and The Dallas Buyers Club. Here he was, back home again (or at least in Ontario), with another Hollywood production featuring such stars as Jake Gyllenhaal and Naomi Watts.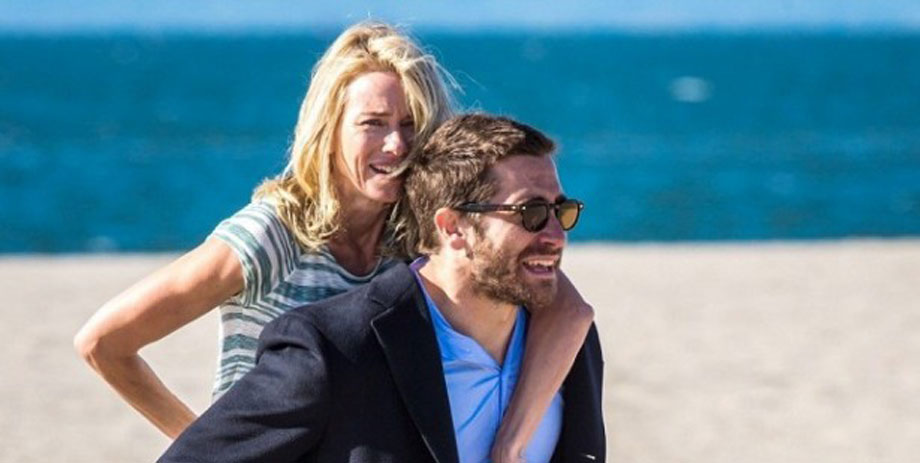 Needless to say, some of the gala crowd left disappointed that night. Vallée's Demolition isn't the artistic success of his past two efforts and although Gyllenhaal and Watts are fine in their difficult roles, neither performance matches that of Reese Witherspoon in Wild nor Matthew McConaughey and Jared Leto in The Dallas Buyers Club. The script by Bryan Sipe has let the director and cast down, and they're forced into haplessly trying to make sense of an incoherent narrative.
Of course, there's much to admire in the film. The set up is sensational—though perhaps too manipulative. The camera is on the dashboard, taking in the scene as investment banker Davis Mitchell (Gyllenhaal) argues with his wife, Julia, the driver of their car. Off-camera, you hear "watch out," then a crash, and suddenly, it's over. Julia is dead and, amazingly, Davis is uninjured.
In the hospital, trying to make sense of it all, Davis puts money into the vending machine to get a candy bar, but it doesn't work. In some ways, it's the last straw for Davis, who descends into emotional catatonia. Instead of actively mourning his wife as his father-in-law and boss Phil (Chris Cooper, in a typically solid performance) does, Gyllenhaal's Davis seems to sleep walk through the most devastating loss of his life.

In a bizarre but interesting move, he does pour out his emotions in a series of complaint letters to the vending company that had denied him a candy bar. Then, in a scene that could only exist in a fanciful screenplay, Karen (Naomi Watts), the claims operator at the vending company, calls Davis. In the middle of the night. A single mother and a pot smoker, she's as out of control as Gyllenhaal's character is stunningly in control—but she is concerned about his well being.
Naturally, the two bond—it's natural if you believe the premise—and the stuck-in-neutral investment banker becomes an unexpected older brother/uncle to Karen's angst ridden teenage son, Chris. Taking Phil, his father-in-law's advice, Davis decides to "tear things down in order to rebuild them." Using the metaphor, in an absolutely riveting but crazy scene, Davis and Chris demolish Gyllenhaal's dream home in suburbia. And Chris gets the courage to come out to his mother (which rather echoes C.R.A.Z.Y.)
Where does this all leave us? With some seasoned performers desperately attempting to make emotional sense of a truly heavy handed and melodramatic screenplay. Vallée tries; Gyllenhaal tries; Watts tries. And they succeed enough so that many scenes work, although the storyline remains wonky.
Demolition is worth seeing for the talent on the screen and some admirable work by one of Quebec's greatest directors. But it's a misfire—a drama that never truly connects to its tragic subject.
Written by Marc Glassman
Adjunct Professor, Ryerson University
Director, Pages UnBound: the festival and series
Editor, POV Magazine
Editor, Montage Magazine
Film Critic, The New Classical FM
Film programmer, Planet in Focus
Tune in to hear Marc Glassman's Art Reviews
Friday's at 9:07am on Good Day GTA.